Our Office
Dentist in Merriville, IN
When choosing your dental office, rest assured that Excel Dental Studio uses State-of-the-Art Equipment. This allows you as our patient to receive the exceptional care you deserve and we strive to give.
The Single Tooth Anesthesia System
Previously know as "The Wand", uses advanced sensing technology to gently and precisely administer anesthetic to fully desensitize the targeted area. Patients find the want gentler than traditional shots.
High Power Microscopes
These microscopes allow for the most accurate diagnosis and treatment.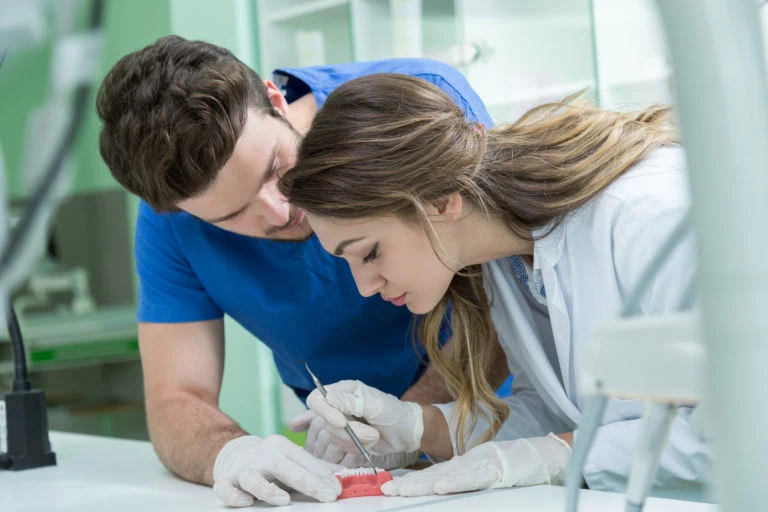 State-of-the-Art Handpieces
Dr. Bahl's advanced electric handpieces provide the most accurate tooth restorations. This technology is quieter and more accurate than traditional "drills".
Intraoral Cameras
An intraoral digital camera is a pen-sized wand with a tiny camera embedded in the tip. Once inserted into a patient's mouth, the camera can video the interior and then transmit the data to a computer where enlarged, full color images can be viewed by both the dentist and the patient. Patients are now able to see their own dental problems exactly as their dentist sees them. The camera is able to more accurately reveal dental issues in their early stages, and also identify areas that require close monitoring or extra attention to hygiene.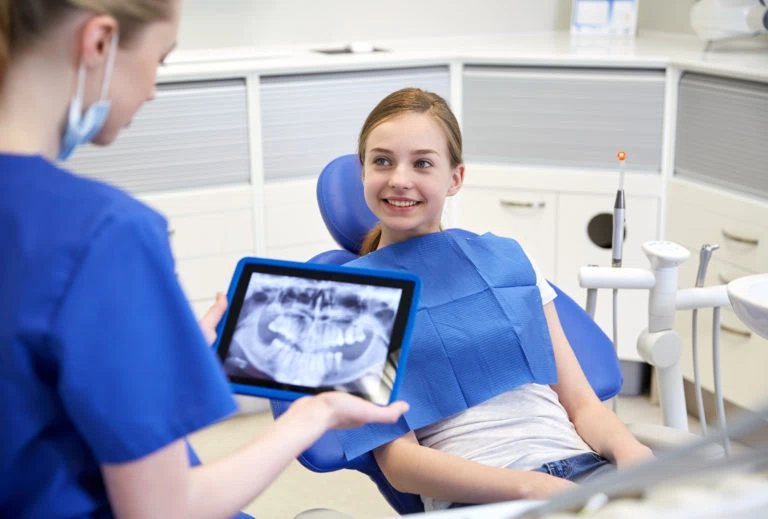 Digital Radiography
This method provides the same high-quality X-ray images with exposing our patients to much less radiation. By eliminating radiation exposure to patients by 90% over traditional x-rays, digital radiography has completely transformed the x-ray process. No more dark rooms or hazardous chemicals are needed to process the film. Inexpensive, accurate images can be immediately viewed, magnified, adjusted, transferred, reproduced, and stored on computer for patient education. By using non-metal dentures, fillings and crowns, we offer a complete list of aesthetic restoration.
Learn more about the technology that our Merrillville dentist office uses to give you healthy mouth and beautiful smile.