Cosmetic Dentistry
Merrillville, IN Dentist
We offer a complete list of cosmetic dental services. In order for Dr. Bahl to recommend the best procedure to improve your smile, we welcome you to come in for a complimentary cosmetic consultation at our Merrillville dentist office.
Whitening
We offer a membership program called "Whitening For Life" which allows you to receive take-home professional strength whitening at your regular dental hygiene appointments.
Whether you are looking for a quick way to brighten your smile or for an entire smile makeover, whitening can noticeably improve the appearance of your smile. We offer take-home whitening kits and in-office whitening systems by Kor and Zoom.
In most cases, we can create a beautiful, straight smile without the use of traditional braces. Invisible smile alignment systems, such as Invisalign and Smart Moves, provide a series of clear aligners to safely reposition crooked, spaced or crowded teeth.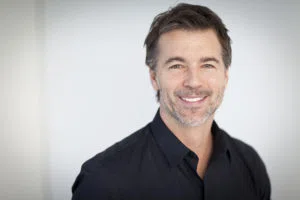 Dental Veneers can be used to correct discolored, chipped, crooked, and spaced teeth. Dental veneers can also alter the shape and size of teeth. Porcelain veneers reflect light similarly to your natural teeth. They are also very durable and stain resistant. With proper dental care and regular professional dental hygiene services, our porcelain veneers can last over 20 years. We are providers for Lumineers and Empress veneers.
Bonding
For minor chips and cracks in teeth, dental bonding can be a solution. Tooth-colored composite is matched and molded to appear as part of your tooth to correct an imperfection in a tooth. If you are considering dental bonding, contact Excel Dental Studio for a complimentary consultation.
Aesthetic Contouring
Contouring involves removing or smoothing a very small amount of your tooth to reshape your tooth. Contouring can correct pitted or rough tooth surfaces by revealing a smoother surface. It can also reshape a tooth or teeth to appear more uniform.
For additional information about any cosmetic services, please contact us at our Merrillville dentist office.