Meet Dr. Bahl
Merrillville, IN Dentist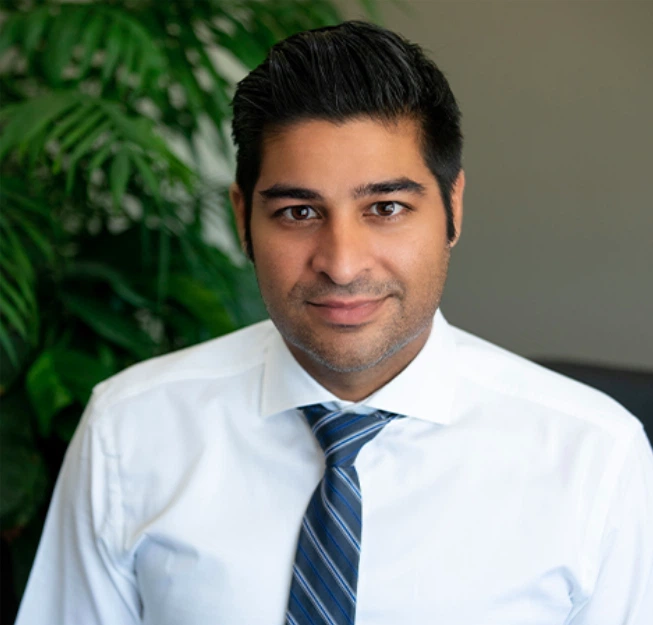 I believe that every person deserves a healthy smile. As your dentist, it is my job to help you achieve this. I am committed to developing and maintaining long term relationships with my patients and strive to provide the best treatment for them.
I began my collegiate career at the University of California in San Diego. I graduated with honors with a degree in Biochemistry.
Knowing that Dentistry was my calling, I left the sandy shores of San Diego and moved my life to the eastern seaboard to achieve my dream. I obtained my Doctor of Dental Surgery Degree at the Ivy League Columbia University in New York. Following my graduation, my General Dentistry residency was done at The Ohio State University.
I knew that being a trained professional wasn't enough, and soon after residency, I traveled to Honduras, where I provided dental care to those in need.
My work in Honduras has helped shape my desire to serve patients with the highest quality of care, compassion, and precision.
Aside from being recognized with numerous awards that showcase my commitment to academic and clinical experience, I also maintain sense of community pride with community service endeavors.
I provide my patients with state of the art dental techniques, while in a comfortable, calm environment. It is my priority to personalize each visit while making sure my patients are fully knowledgeable about their oral health needs.
My area of focus is to provide aesthetic and cosmetic dental care through Veneers, Root Canals, Dental Implant Restoration, Whitening, and much more.
My work doesn't end when I lock the doors to the office, however. I keep myself current and updated by routinely attending continued education seminars to stay on the cutting edge of the latest clinical technologies.
I am proud and honored to hold professional memberships with the following organizations:
– American Dental Association (ADA)
– Illinois State Dental Society (ISDS)
– Indiana State Dental Association (ISDA)
– Chicago Dental Society (CDS)
– Academy of General Dentistry (AGD)
– American Association of Cosmetic Dentists (AACD)
When I am not creating healthy, beautiful smiles, you can catch a glimpse of me at a football or basketball game. My wife Sarah and I enjoy residing in Chicago, but when we do catch a day off we take the opportunity to travel.
I am very excited that you have chosen to entrust your care and confidence in me.
Welcome to Excel Dental Studio!