Meet The Team!
Merrillville, IN Dentist
We have an amazing staff that is ready to assist in your care. My team has decades of experience – rest assured you are in good hands. They share the same passion for excellence with our patients as I do.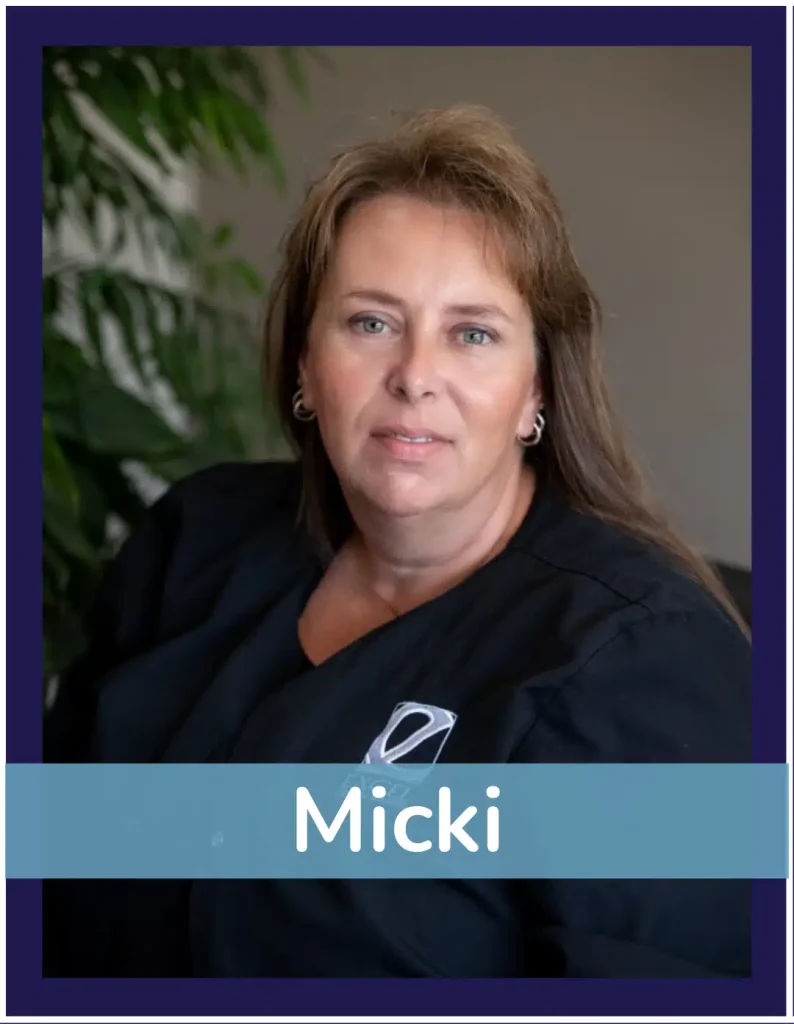 Micki – Office Manager
Micki joined Excel Dental Studio in June of 2015. She loves to help people. "I treat people the way I want to be treated. Making patients feel comfortable from their first phone call to our office and helping them achieve their dental goals is why I have been in the dental field for over 20 years. We have fantastic patients which makes my job easy!" Micki is a married mom of 3 and 2 fur babies. She enjoys traveling, cooking, football, and spending time with her family.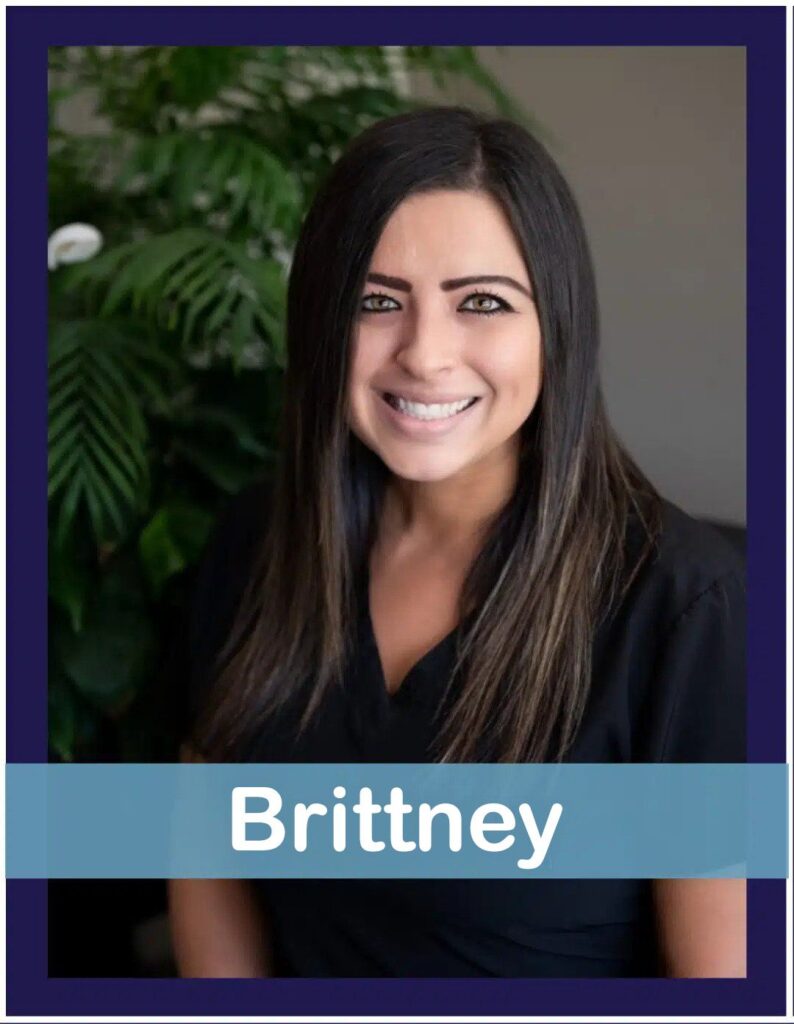 BrittNEy – Business Assistant
Brittney has been part of Excel Dental Studio since January of 2019 as a business assistant. She has been in the dental field for over 10 years and loves to help maintain healthy smiles. The reason she entered the dental field was due to a personal experience in braces at a young age. Brittney has been married to her husband Michael since May 2017. She has two pug fur babies that are her pride and joy, Emma and Earl. She loves traveling all over the world, crafting, scuba diving, and cooking. Brittney is very happy and blessed to be a part of the Excel Dental Studio staff.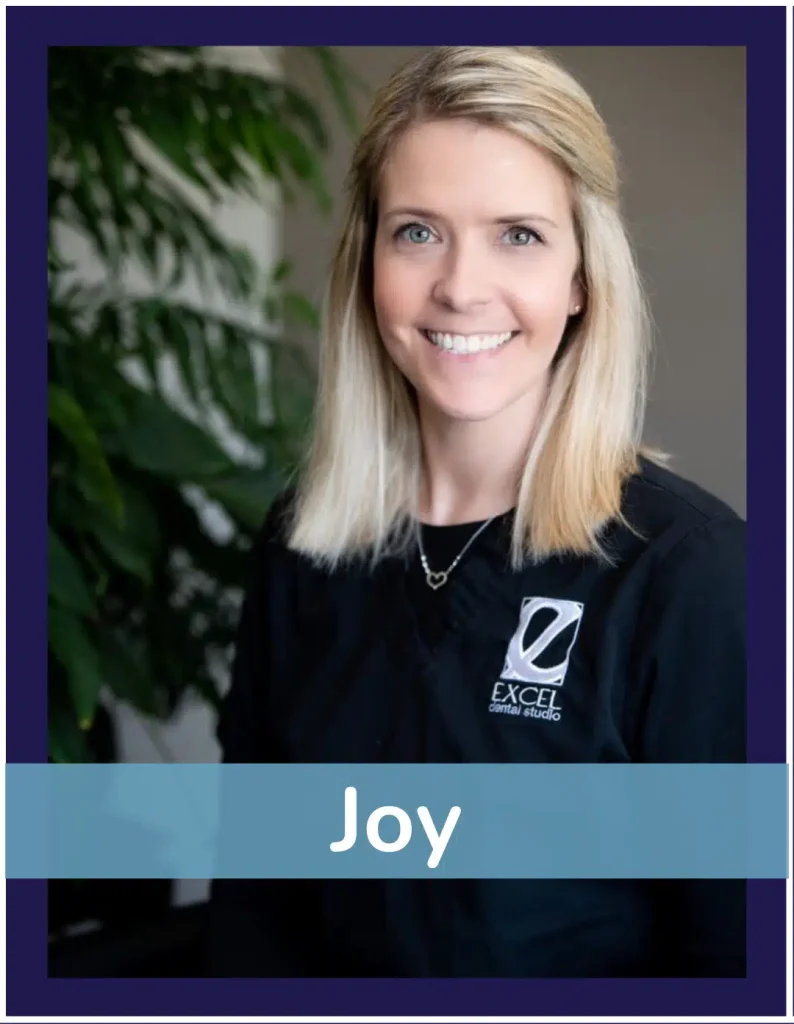 Joy – Licensed Dental Hygienist
Joy has been a hygienist at Excel Dental Studio since June of 2015. She graduated from Indiana University Northwest 2009 at the top of her class. One of her favorite parts of being a hygienist is providing care to her patients with a smile and a positive attitude. "I cater to cowards. I don't want anyone to be nervous or uncomfortable in my chair." Joy is a married mom of two, and outside of the office, she enjoys photography, quilting, and travel.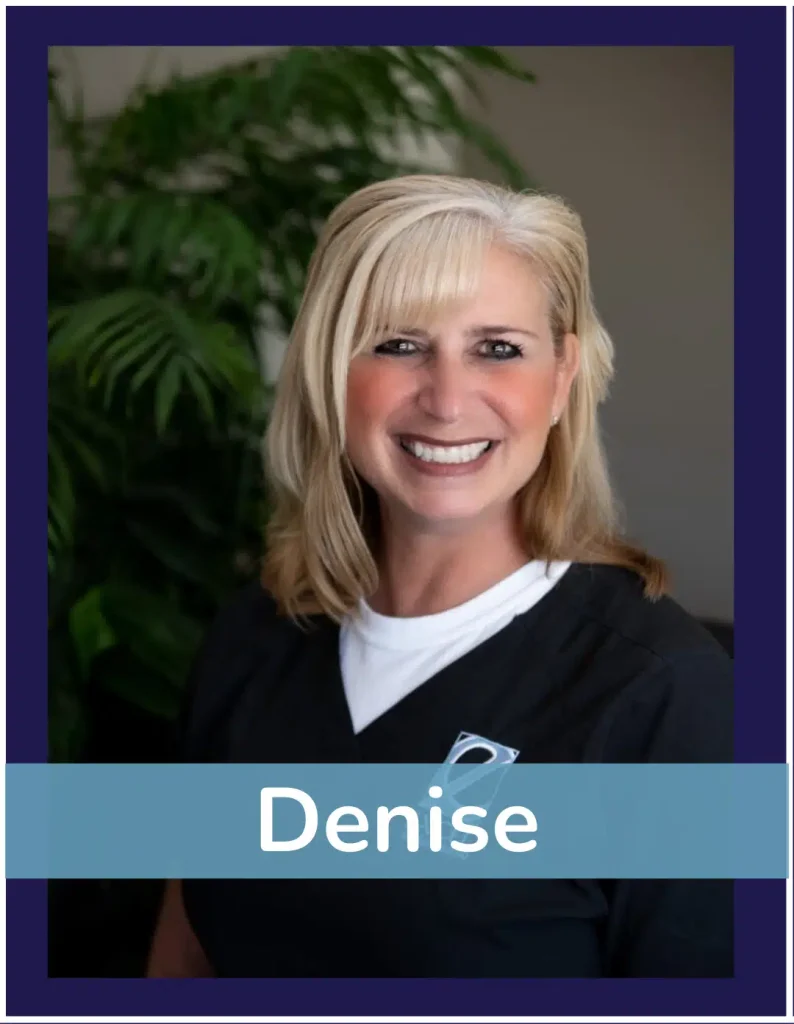 Denise – Registered Dental Hygienist
Denise has been with Excel Dental since the beginning. Denise has been working as a dental hygienist since she graduated from Indiana University in 1998. Denise is passionate about educating her patients about oral health and how it affects their overall wellbeing. She is dedicated to expanding her skills with continuing education and holds a license to administer local anesthetic. Denisecaresfor all her patients with the utmost respect, patience, and empathy. When she is not at work she enjoys spending time with her family, traveling, biking, and reading. Denise feels very lucky to work with such a smart and compassionate dental team lead by Dr. Bahl.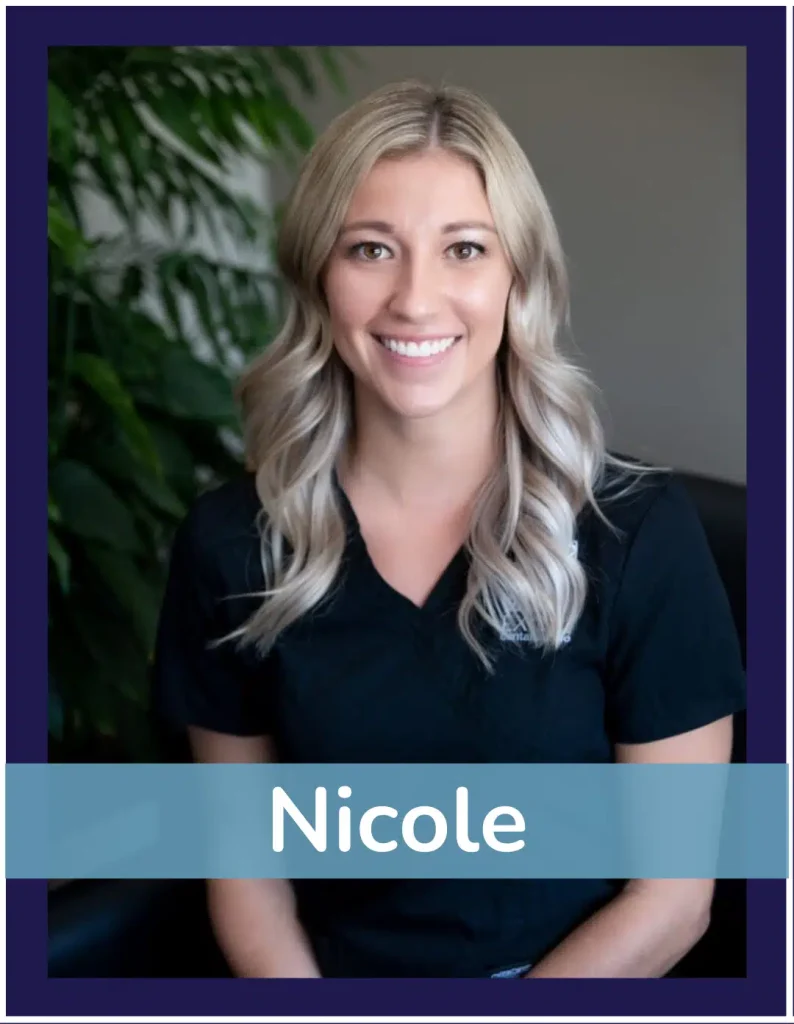 Nicole – CDA, EFDA
Nicole joined the Excel Dental team in October of 2012, after graduating from Indiana University Northwest. She currently holds a certificate in dental assisting and expanded functions. She joined the dental field because she recognized how important a healthy smile is to an individual's confidence. Nicole and her husband enjoy spending time with their two dogs Bella and Finley. Nicole's favorite hobbies include traveling, shopping, and working out. Nicole loves being a part of the family at Excel Dental Studio.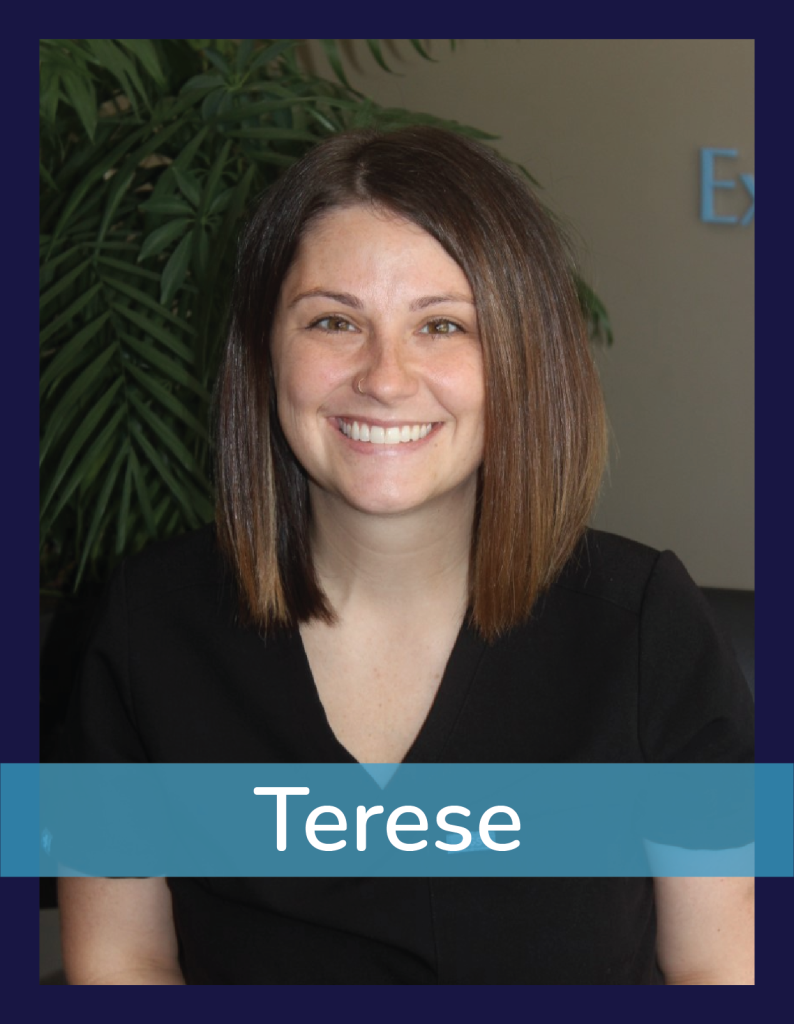 Terese
I joined Excel Dental Studio in February of 2022. I have a certificate from IUN for Dental Assisting and Expanded Functions. What brought me into the dental field was people's smiles. My goal is to provide the best quality care and make it a comfortable environment. Outside of the office I love camping with my family, date nights with my husband, and watching my favorite shows. I am so thankful to be a part of the of Excel family!