Meet the Team!
Merrillville, IN Dentist
We have an amazing staff that is ready to assist in your care. My team has decades of experience – rest assured you are in good hands. They share the same passion for excellence with our patients as I do.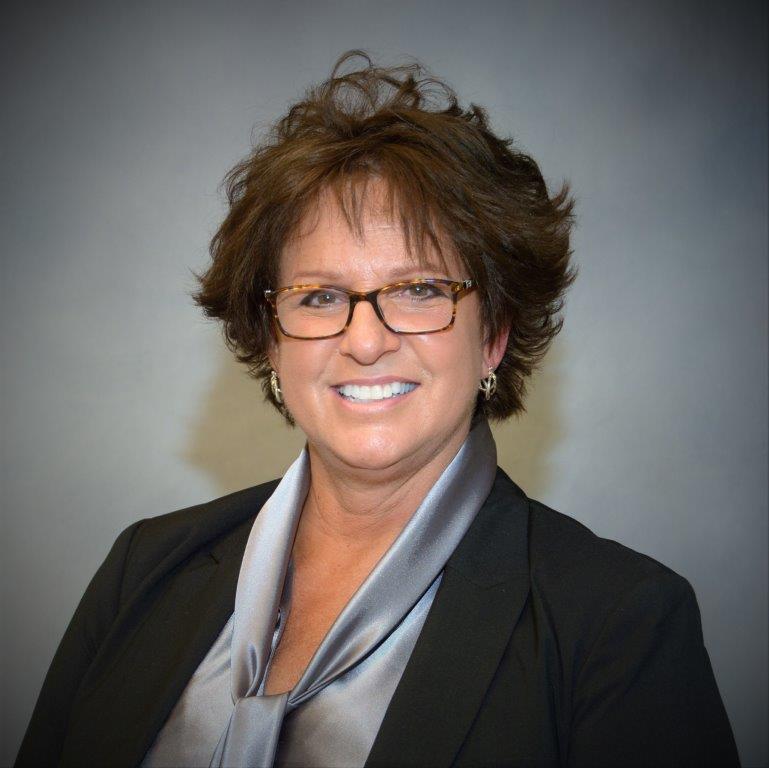 Roberta – Office Manager"Rob" has been in the dental field for many years beginning with working for Prudential as a dental claims processor. She ultimately moved on and found her perfect fit in the dental office. She says, "Our objectives are to provide excellent dental care in a friendly and relaxed atmosphere. That is very easy to do with Dr. Bahl and the team here! Our hygienists and assistants are friendly, professional, and talented. The front desk team greets with  a warm hello and are great with scheduling and extremely knowledgeable in insurance." Watching dental procedures progress over the years has been very interesting for her. Her favorite role in the office is to work one-on-one with patients in implant therapy and creating the smile of their dreams. Her daughter, Meagan, who lives in California, recently got married and Rob spends as much of her free time on the west coast as possible!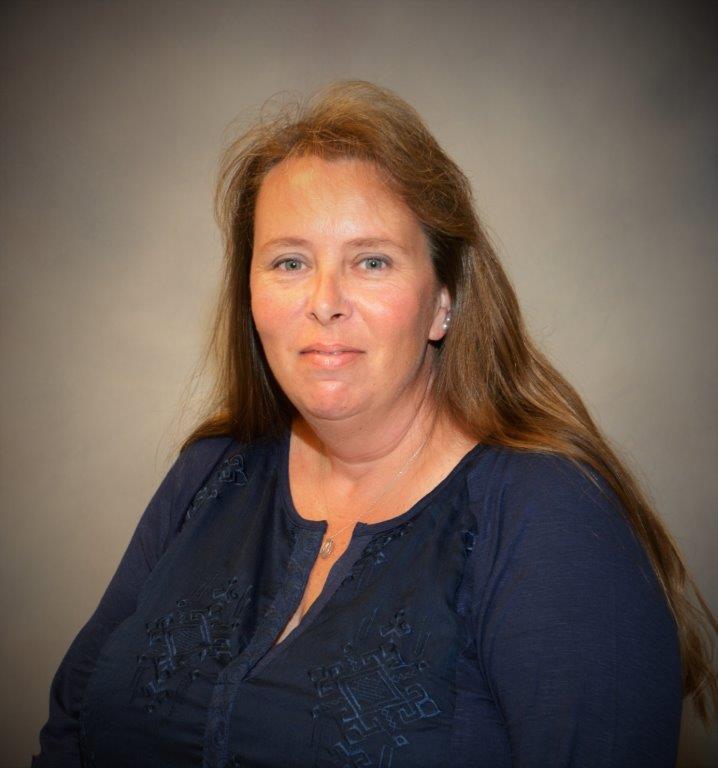 Micki – Business Assistant
Micki is one of the newest members to the Excel team. She has been in the dental industry for over 20 years. Her knowledge, experience and great nature make her a wonderful fit to the team. She is one of the friendly faces that will greet you upon your visit. Micki is married and has three children, she loves the Bears and the White sox. Micki really enjoys cooking, camping, football and any kind of activity with her family.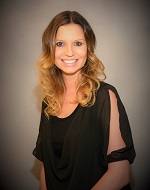 Amy – Business AssistantAmy has been part of Excel Dental Studio since May 2013 as a business assistant. She has been fluent in dentistry for over 13 years and loves to help maintain healthy smiles. Amy is a big part at the front desk with insurance coordination and scheduling patients, she also has a history of dental assisting as well. Amy is a dedicated mother of three boys. She loves sports, shopping and travel. Amy is very happy and blessed to be a part of the Excel Dental Studio staff.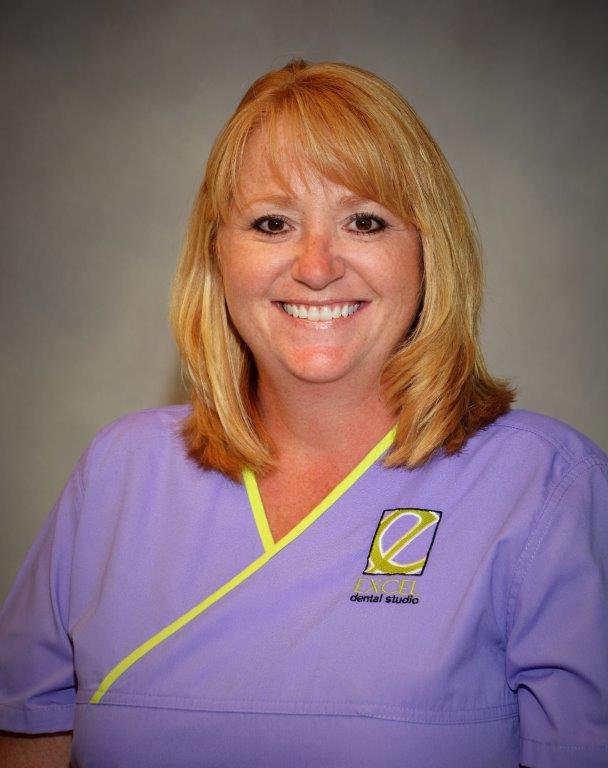 Tina – Registered Dental HygienistTina has been working as a licensed hygienist since she graduated from Indiana University Northwest in 1996. Tina's dedication to her dental hygiene career is evident in her continuing education studies. She feels that staying current with the new products and technology ensures that her patients receive complete and up-to-date health care. Tina has advanced her studies to include administering local anesthetic, which allows more comfort for those patients that require extra care. "I feel that at Excel Dental, we help personalize each patients' home care routine to create and maintain a healthy smile and healthy life." Tina enjoys her patients and is committed to helping them achieve their dental goals. In her time away from the office Tina enjoys volunteering, photography, traveling, and reading.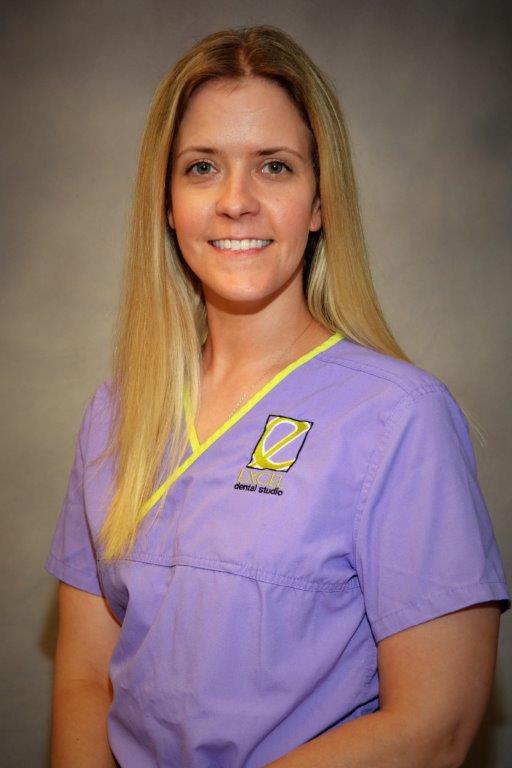 Joy – Registered Dental Hygienist
Joy is the newest hygienist to join the Excel Dental team. She graduated from Indiana University Northwest in 2009 at the top of her class. One of her favorite parts of being a hygienist is providing care to her patients with a smile and a positive attitude. "I cater to cowards. I don't want anyone to be nervous or uncomfortable in my chair." Joy is a married mom of two, and outside of the office she enjoys photography, knitting, and travel.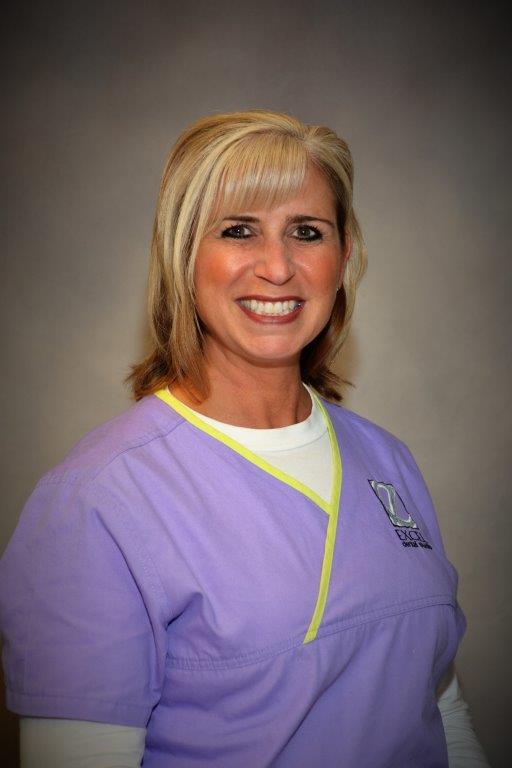 Denise – Registered Dental Hygienist
Denise has been working as a dental hygienist since she graduated from Indiana University in 1998. Denise is passionate in educating her patients about oral health and how it affects their overall well being. She is dedicated to expanding her skills with continuing education and holds a license to administer local anesthetic. Denise cares for all her patients with the utmost respect, patience and empathy. When she is not at work, she enjoys spending time with her family, traveling, biking and reading. Denise feels very lucky to work with such a smart and compassionate dental team lead by Dr. Bahl.
Paula – Registered Dental Hygienist
Paula is a graduate of Indiana University School of Dentistry. She has been a Registered Dental Hygienist for several decades and still loves it! In addition to her Hygiene license, she also holds a permit for Dental Anesthesia. "The benefit of working in a family practice is you really get to know your patients. For some of my patients, I saw their children and am now seeing their grandchildren!" Paula feels it is vital to her career to attend continuing education, to keep her dental knowledge up to date. "I am fortunate to work in an office where the dentist values continuing education and empowers us to be our best. This always benefits the patients! It is important to Dr. Bahl to use technology in the office so we are able to educate our patients. If patients are given information, can see x-rays and photos, they can be well informed to make decisions about their dental health. It is a satisfying feeling to know you have helped a patient whether to improve their dental health and smile, make them feel comfortable and at ease in the dental chair, or boost their confidence!" Paula is the mother of two sons, both attending Indiana University in Bloomington.
When she is not at work, she enjoys spending time with her family, traveling,antiquing, decorating, crafts, movies, history and cooking. Paula continues to volunteer as a "Latin Mom" with the Crown Point Classical Association and the Latin Club at Crown Point High School.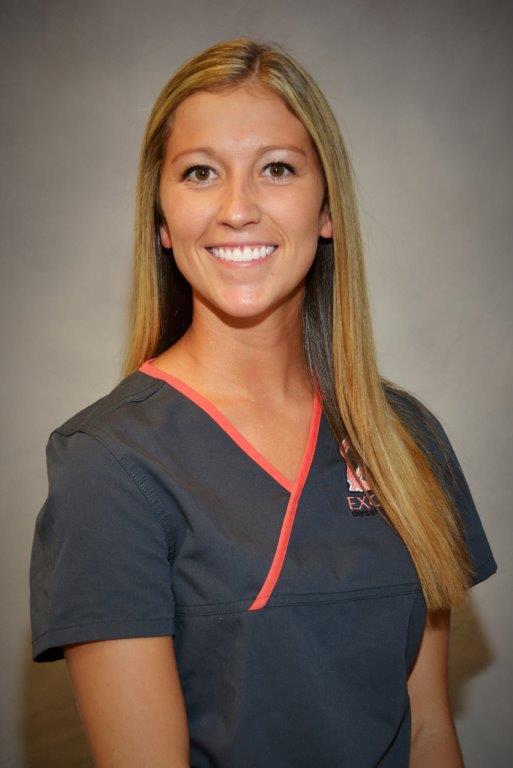 Nicole – EFDA Dental Assistant
Nicole joined the Excel Dental team in October of 2012. She graduated from Indiana University Northwest with her Dental Assisting Certificate. Nicole is a Certified Dental Assistant and EFDA. She joined the dental field because she enjoys helping patients maintain a confident smile. Nicole and her husband are big sports fans and enjoy watching the Chicago Cubs, Bears, and Hawks. Her favorite season is Fall, she loves to be outside. Nicole's favorite hobbies include dining out and shopping. Nicole is excited to continue her education with Dr. Bahl and the rest of the wonderful staff at Excel Dental Studio.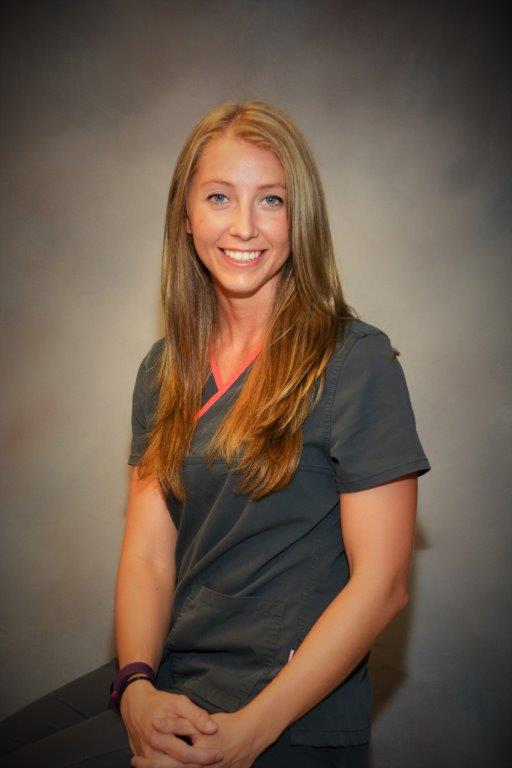 Kristy – Dental Assistant
Kristy has been at Excel Dental Studio since 2014. She is a dental assistant and has her radiology license. Kristy enjoys helping patients maintain a healthy smile. She lives in Crown Point and loves spending time with her son. She is an avid fitness lover and enjoys weight lifting, yoga and running.