Dental Crowns & Veneers
Merrillville, IN Dentist
A crown (cap) is a restoration placed on a tooth that has lost a lot of it's structure. There are various types of crowns, ranging from full porcelain to full metal. Dr. Manoj Bahl will explain the advantages and disadvantages of each kind during your consultation.
Crowns may also be used to securely attach a bridge if the surrounding teeth by themselves are not strong enough to do so. A bridge is a dental appliance that is used to replace one or more missing teeth. They are designed to be cosmetically appealing and also to restore proper occlusion. Like crowns, bridges are fully customizable and made of various materials, including porcelain and metals. Bridges are bonded to surrounding teeth and only removable by your dentist.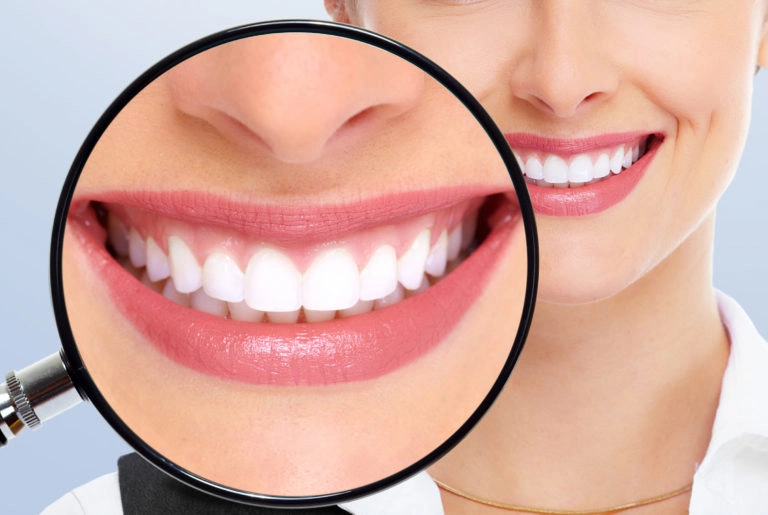 Both crowns and bridges are created to match the color, height, texture and overall appearance of your teeth. Most crowns and bridges will last for life, eliminating the need to replace them unless they fall out or become loose. You may prolong the durability of your crowns and bridges by practicing good oral hygiene and visiting your dentist for regular check-ups and cleanings.
Porcelain Veneers have often been the latest secret to a Hollywood smile; this area is a particular area of expertise for Dr. Bahl and Excel Dental Studio. We work with world renowned master ceramists in achieving flawless results in this art form.
By placing a thin layer of custom porcelain material over your natural tooth, a veneer can hide cracks, spaces and chips. This treatment is conservative and in most cases retains all of your natural tooth structure by using a composite bonding material. Discolored teeth can now be white and crooked teeth will look straight ("instant orthodontics"). Porcelain veneers can make small teeth look longer or can make uneven teeth the same length. Porcelain and composite veneers can be matched to your original tooth color, making your result look naturally beautiful.
If you live in or around Merrillville, IN give us a call today to schedule your appointment with Dr. Manoj Bahl.